2023 Grand National Meet
August 10 to 12, 2023
Keep an eye on this page for updates to the information regarding this years Grand National Meet at the Bettendorf Waterfront Convention Center.
Here is a map showing the location of the meet and how to get there from Interstate 74 either from Iowa or Illinois.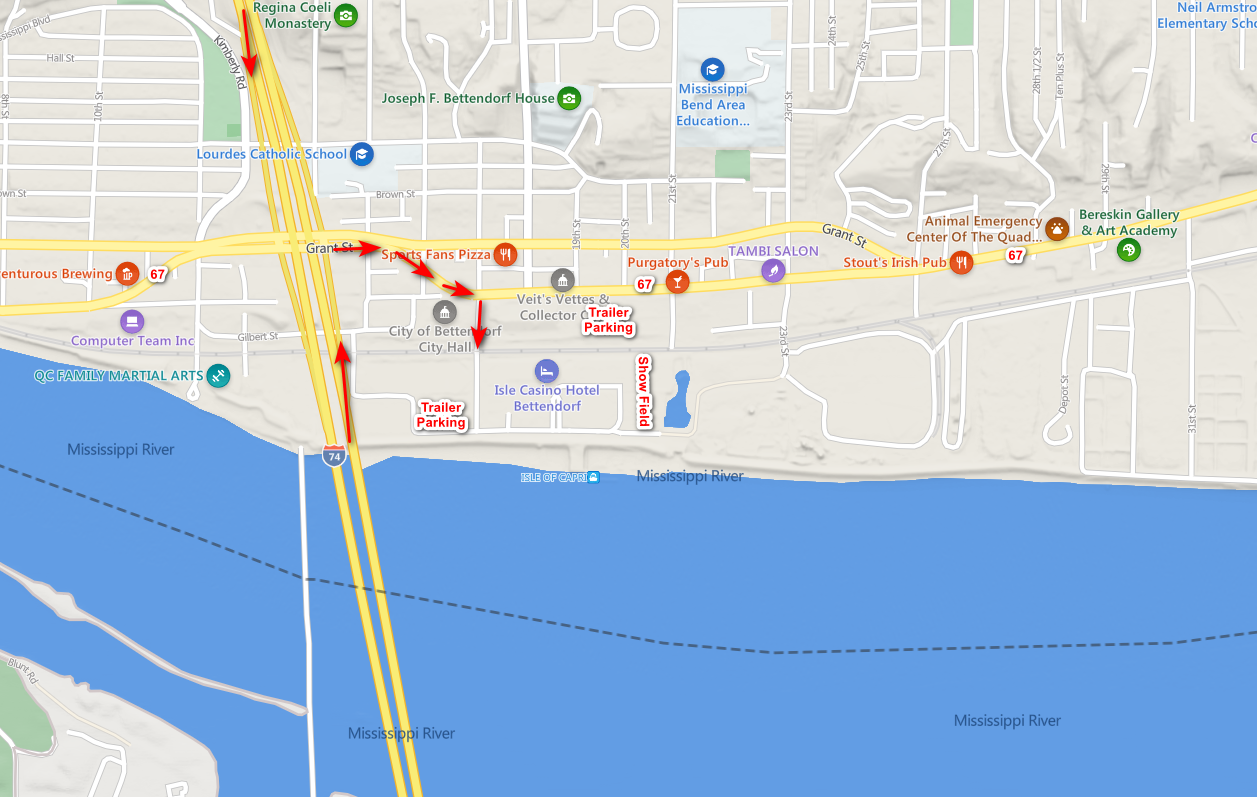 Here is a shot showing the layout of the convention center and its environs.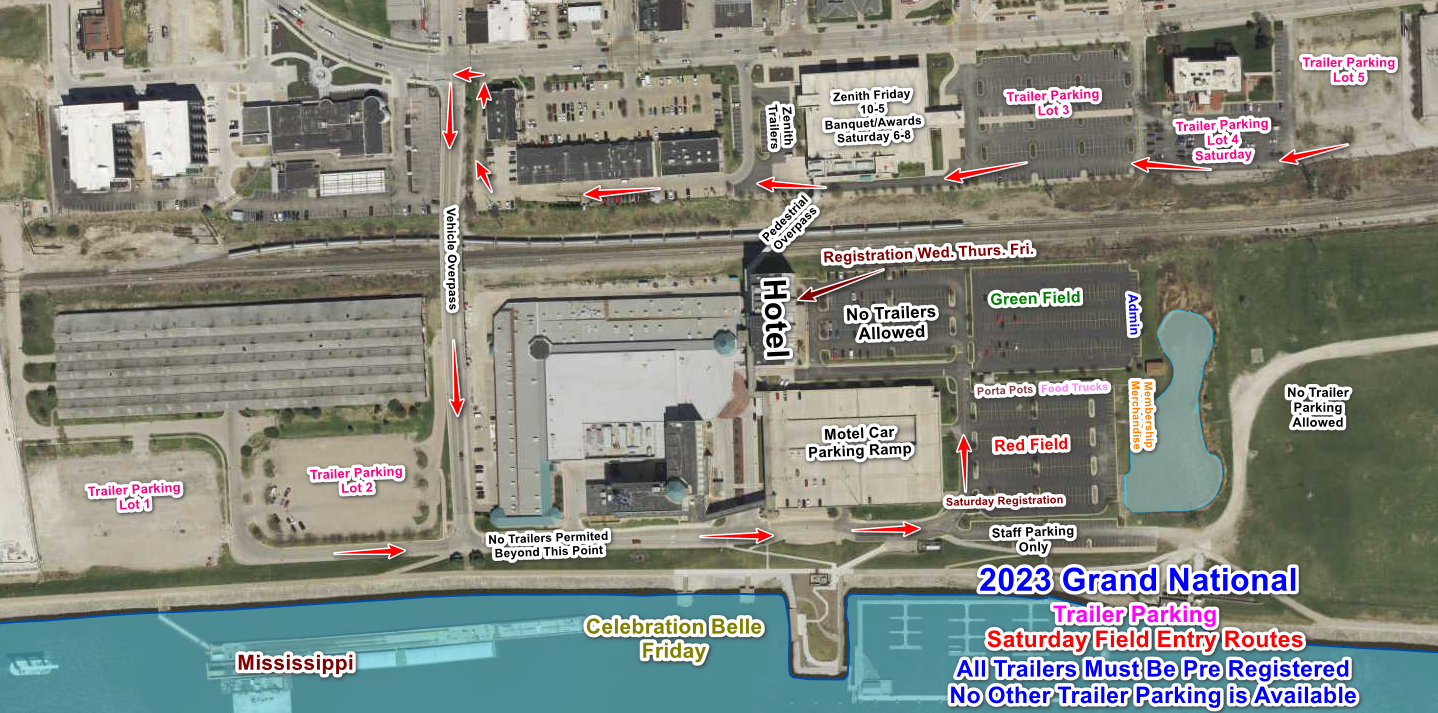 ON-SITE TRAILER PARKING: Pre-paid- $35 up to 24 ft., $50 for longer. For those of you who choose to not prepay, the charge will be $50 per day. Motorhome parking available for $50. Must be self-contained, no hook ups available On-site trailer parking open Wednesday, Thursday and Friday 10 AM – 6 PM, Saturday 7 AM. All trailers must be in place by 6 PM each day. You will be provided a mirror tag and directions after payment is received.
Any questions contact Clair Pearson 309-737-0581 or [email protected]
For those of you that are not familiar with what the Quad Cities area has to offer we have added a page with links to some of the attractions that are available for you to explore. Please click here.